(Content: ableism, discussion of murder. Fun content: a slow loris, the return of the whatnapple, and the best part of this book, in the midst of some really impressively bad writing.)
Ender's Shadow: p. 276--315
Chapter Eighteen: Friend
Graff and his unnamed boss (General Levi? The Polemarch? We don't know, and I suppose technically it doesn't matter) have a terrifying conversation about sending Ender or Bean to Command School. Graff insists that Bonzo's death "was not foreseen", and the boss counters that "this is precisely the level of violence you anticipated. This is what you set up. You think that the experiment succeeded." I think the evidence is pretty solidly against Graff here, given that he's basically recreating the Stilson fight. 'Murder twice, xenocide once', as the proverb goes. But we knew that--the best addition here is this particular Total Logical Disconnect:
"Didn't he inform you that it was Bean who may have pushed Bonzo over the edge to violence by breaking security and informing him that Ender's army was composed of exceptional students? [....] Bean was acting to save his own life, and in so doing he shunted the danger onto Ender Wiggin's shoulders. [...] When Bean is under pressure, he turns traitor."
Not a word of this makes any sense. First, what 'security' was breached by Bean telling Bonzo that Ender got assigned good soldiers? Bean was commanded not to talk about his assignment to create Dragon Army, but just saying 'Dragon Army are all really smart and underappreciated' is the kind of assessment anyone could make, especially Bean. Second, how is Bonzo supposed to be provoked by hearing that the game was stacked against him? 'Hey, you know your most hated foe who's getting all this credit as a genius for winning his battles? Well, his subordinates are
brilliant
.' That is the opposite of provocation--that's an opportunity to say that Ender is just skating on his advantages and actually has no personal skill. The provocation would be 'Ender is so much better than you that he could win if Dragon Army were mops in wigs and flash suits'.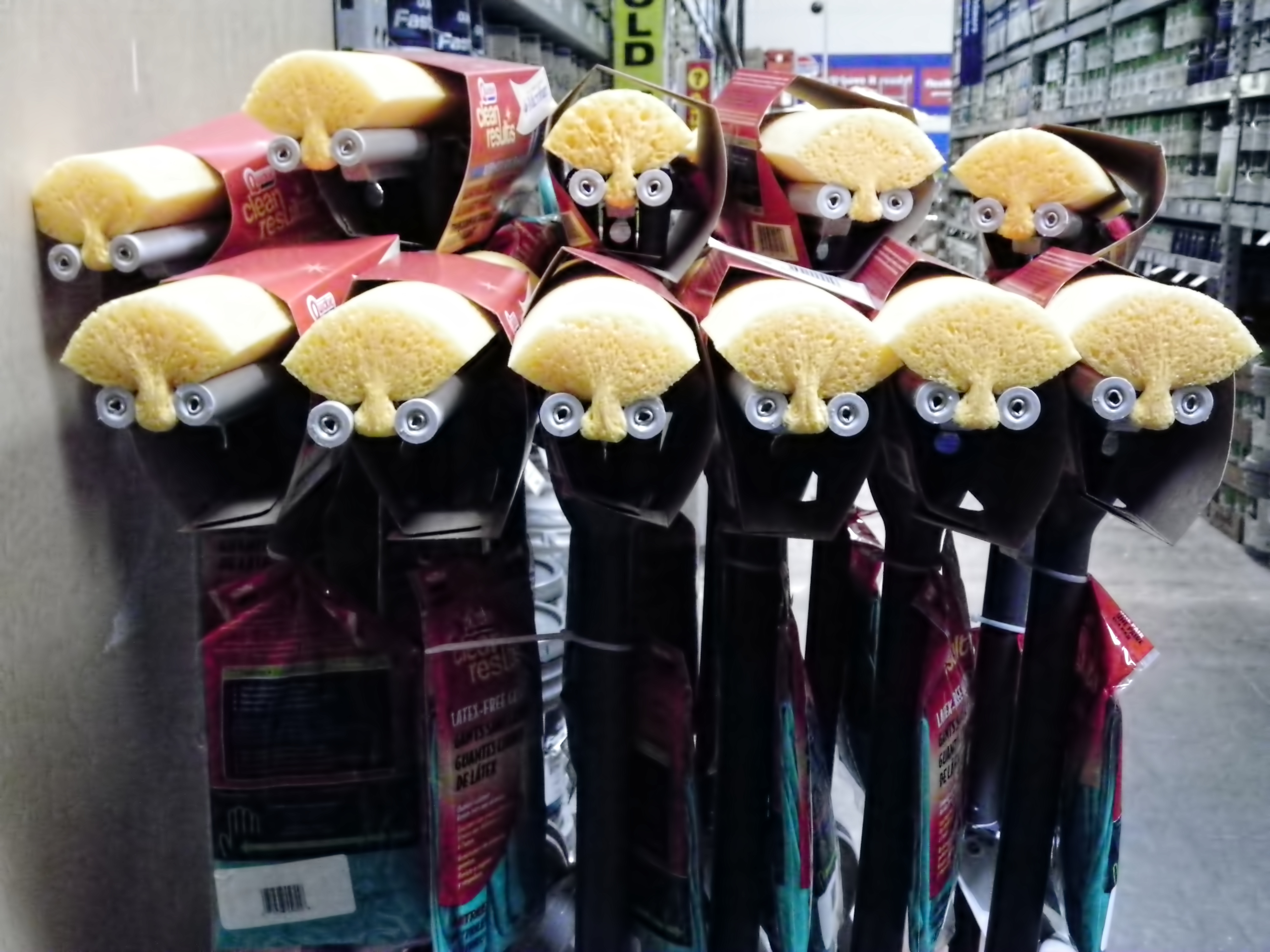 A rare portrait of C Toon with Bean's squad (not pictured: Ducheval, or dozens of naked children).
Lastly, it should be a matter of record that Bean made every attempt to call in the existing authorities--people whom, on paper, he's supposed to rely upon to solve these problems--to stop Bonzo, and was denied. Bean got himself out of a dangerous situation and then immediately attempted to access overwhelming forces to prevent that danger from threatening anyone else. A slow loris could see through Graff's argument here.
A rare interview with the rejected jurist for Graff's court-martial (she was removed after asking a question about jury nullification).
There's still the final laser tag match to go, Dragon versus Tiger and Griffin, with one more bit that
technically
isn't a retcon--Bean is pushing Ender through the whole way, reminding him to act, and as soon as Ender has his plan (the full-size armored transport made of soldiers) he slots himself into the formation and puts Bean in charge of the whole the-enemy's-gate-is-down plan. Bean thinks about how they won this fight on Ender's reputation, which scared the other armies into inactivity, but that won't matter in the war to come, which is as close as we get to anyone acknowledging that laser tag is not meaningful campaign training.
Y'all will recall that last chapter Bean merrily hopscotched between a burning passion to be the very best like no was ever was and a humble conviction that only Ender's glorious mind matters. He has finally located his sweet spot, as the fanatical self-effacing disciple:
If it could be done, Ender was the one who would have to do it. All those months when Bean refused to see Ender, hid from him, it was because he couldn't bear to face the fact that Ender was what Bean only wished to be--the kind of person on whom you could put all your hopes, who could carry all your fears, and he would not let you down, would not betray you.
There's another layer of WTF to dig through, but let's just wallow in this one for a moment: ignoring the life-changing experience that was
Ender's Game
, what do we actually know about Ender in this book that justifies Bean's opinion of him? Who has relied upon Ender so far? When has he proven that he 'would not betray you'? When has he had the opportunity to betray anyone? All of his interactions with Bean have been hostile until he finally gave Bean the Meaningful Man Nod Of Approval and gave him his special ops team. Apart from that, they've all had a fairly normal relationship with Ender as their teacher. He puts his trust in
them
, which is nice, but what have we seen that would cause all the Dragons (specifically chosen by Bean for their lack of prior interaction with Ender) to adore him so?
I want to be the kind of boy you are, thought Bean. But I don't want to go through what you've been through to get there.
...Bean remembered falling into line behind Poke or Sergeant or Achilles on the streets of Rotterdam, and he almost laughed as he thought, I don't want to have to go through what I've gone through to get here, either.
TOO LITTLE TOO LATE, CARD. Bean is, by my estimate, not quite six yet, meaning that less than two years ago (a quarter of his life, granted) he was literally starving in the gutter, and his first thought upon seeing how tired Ender is after all this laser tag and murdering a dude in the showers is 'I wouldn't want to have had his life'. Yes, Ender killed a kid a couple of hours ago and I imagine that weighs on a boy, but up until this day what terrible trials does Bean imagine he's had to endure in order to get here, apart from being very good at laser tag? Bean knows nothing about Ender's life! Bean doesn't know about Stilson. Bean doesn't even know about Peter!
There's the rest of the super-dramatic scene with Ender declaring
"The game is over"
and practice is cancelled forever, and everyone goes back to their bunks, where Bean finds a transfer slip making him the new commander of Rabbit Army, and all the other toon leaders are commanders now as well. They all want Bean to bring Ender the news, but Bean stops by Rabbit Army first, where the ranking toon leader tells him that a lot of commanders just graduated (Bean says precisely nine, to make room for the nine Dragons moving up), but he describes it like this:
"A lot of commanders," said Itú. "More than half."
Y'all. Send help. Nine commanders cannot possibly be more than half of Battle School, can it? Fewer than eighteen armies? Even the wiki lists
twenty-one
, and implicitly there are many more. (The scenes in the commanders' mess hall become way more pointed if there are only two dozen people in there; how could Ender and Bonzo not have been constantly running into each other all month?)
Bean and Ender have their final face-to-face talk, which isn't all that different from the first go-round except that Bean has a lot of 'I already know that' monologue going inside his head when Ender says stuff that Retcon-Bean obviously figured out ages ago, or saying things like
"He had it coming"
about Bonzo and then flinching and mentally chastising himself for how terrible that is to say. Eventually Anderson arrives to spare us any more of this scene, to tell Ender he's going to Command School.
He turned to Bean, took his hand. To Bean, it was like the touch of the finger of God. It sent light all through him. Maybe I am his friend. Maybe he feels toward me some small part of the... feeling I have for him.
Y'all know I strictly ship Ender/Alai, but we can all agree it's hard
not
to read that as hella gay, yes? Not respect or admiration or fraternity or even just flatly and unabashedly calling it love, but
"...feeling"
. I'm having Fifty Shades flashbacks.
For some reason what came into Bean's mind was the moment when Poke handed him six peanuts. It was life that she handed to him then.
Was it life that Ender gave to Bean? Was it the same thing?
No. Poke gave him life. Ender gave it meaning.
YOU'RE ALL PLAYING LASER TAG.
Anyway, Bean resolves to keep being awesome at his studies and games in the hopes that one day he will impress the teachers so much that they'll bring him back to Ender's future army, and the chapter mercifully ends.
Chapter Nineteen: Rebel
Bean is immediately notified that, with half new commanders, they're all to start eating in the commanders' mess immediately (not wait for their first victory), and since
Ender's Game
doesn't discuss Battle School from this point on, Card finally gets around to observing how badly it's designed:
Standings and scores! Instead of fighting the battle at hand, those scores made soldiers and commander alike more cautious, less willing to experiment. That's why the ludicrous custom of fighting in formations had lasted so long--Ender can't have been the first commander to see a better way.
That's reasonable on the face of it, but that suggests that, rather than being super-brilliant, Ender is simply the first person stubborn enough to insist on trying something new, which... really? Petra or Dink weren't
daring
enough? Dink doesn't even like the fame and glory side, he just loves laser tag!
Bean does another tabletop speech calling them to shut down the boards and instead play purely on the basis of creativity and experimentation, learning from each other above all else. (An idea he came up with now that he's part of the legendary and defunct Dragon Army that devastated the standings flawlessly for about a month.) Eventually everyone gets on board, and Dink, most senior student in the whole school, agrees to take it to the teachers or they all boycott the games. Then it's time for Bean to properly meet his new army, which he speechily does, saying he called them to back up Ender (when they thought he'd be ambushed in the halls) because he was sure they were honorable soldiers whether they liked Ender personally or not, and etc flattery gets you everywhere.
He's corrected on one point--he's not the only new Rabbit, because they just got a brand new transfer student: Achilles. Bean wonders if the teachers imagine Bean will be able to help Achilles adjust to the school faster, but he's also fourth-wall-crackingly aware:
"Maybe he's here to be my Bonzo Madrid."
Achilles starts telling street stories, but Bean shuts him down and demands his authority be respected, even though he can see Achilles renew his plans for murder.
For the first time, Bean understood the reason Ender had almost always acted as if he was oblivious to the danger from Bono. It was a simple choice, really. Either he could act to save himself or he could act to maintain control over his army.
I--what? How exactly would it have undermined Ender's glorious aura of command if he had actually said 'Bonzo is a goddamn menace and he needs to stay the fuck away from me'? Everyone's supposed to love Ender unconditionally. Is Card telling us that the essence of command
isn't
actually the charismatic bond of trust, but James-Bond-esque cool necessary for snappy one-liners and slowly walking away from explosions? Is this like "never let them see you sweat"? Whatever.
Chapter Twenty: Trial and Error
Carlotta immediately gets on Graff's case about Achilles being removed from his school which was inexplicably in Cairo, I guess for exoticism points. She lists more suspected kills: Achilles apparently took out Ulysses before he was removed from Rotterdam, a teacher he hated at his first school, and the surgeon who repaired his leg--anyone who mocked Achilles or saw him in a state of weakness. Graff insists he'll send a message up to Battle School, despite having been removed himself.
"If you let Bean come to harm, God will have an accounting from you."
"He'll have to get in line, Sister Carlotta. The I.F. court-martial takes precedence."
Oh,
now
he gets a court-martial.
Bean has a private bedroom now as commander, which means he can pry open the upper air intake vents rather than just the little outflow vents at floor level, which means he can get into ducts big enough for any child to fit inside. I have no idea why the air intakes are larger than the outflow vents, but I am not a space architect. The point is that he clambers in there and starts setting a trap.
There's an extended sequence from Achilles' point of view, which is undoubtedly edgy if you're into close-third-person scenes from the perspective of serial killers. Not really my jam. Achilles is very excited about laser tag, although his mentor Ambul made the 'mistake' of laughing at him while he was frozen.
People shouldn't do that. It was wrong, and it always gnawed at Achilles until he was able to set things right. There should be more kindness and respect in the world.
That's basically this whole section in a nutshell: Achilles of course doesn't think of himself as evil, he just thinks that failure to respect his glory is Wrong and it can only be made Right via murder. It goes on like this for a while as he plots Bean's death. He also disdains Bean's delegation tactics in battle, thinking to himself that it's all about authority and submission of soldiers to their commander's will. Of course, in a massive swerve:
No one but Achilles seemed to understand that this was the great strength of the Buggers. They had no individual minds, only the mind of the hive. They submitted perfectly to the queen. We cannot defeat the Buggers until we learn from them, become like them.
No one but you understands that, Achilles, because the fact that the formics are a telepathic hive-mind with no thoughts or will save for that of the queen is Mazer Rackham's crackpot theory and
a matter of inconceivable military secrecy so there is literally no way a street urchin like you knows it oh my god Card read your own book.
...Where was I? Achilles is going to kill Bean, somehow.
Bean calls Achilles into his private quarters and explains that Ender wasn't a genius at all--he just learned all the other commanders' plans and teachers' schemes in advance by spying on them through the ducts--and he needs someone he can trust to help him carry on this legacy of glorious cheating. Achilles buys it completely, because the universe always bends to his will, and they scramble naked [drink!] into the vents. Achilles internally monologues about memorising the path and looking for opportunities to get his hands on something lethal.
...When Achilles grieved for the child, his tears would be real. They always were, for there was a nobility to these tragic deaths. A grandeur as the great universe worked its will through Achilles' adept hands.
So basically Achilles is who Ender would be if Ender saw himself the way the book treats him.
They get to a downward shaft in a larger room (I don't know why a space like this would exist) and Bean lies about the deadline, saying they have to use it to safely rappel down to the teachers' level but it cuts the skin if it slides, so the only safe method to pull on it is by tying it tight around your torso. (The slow loris was also not convinced by this plan.) Achilles plans out how he'll get Bean trapped, hanging in mid-air by his waist, as he plays along with the plan, but of course Bean gives the order and as soon as Achilles has a tight loop on himself, he gets yanked up into the air himself by someone hiding on the shadows with their hands on the other end of his line.
And this is it, the best part of the whole damn book, because Bean neutralises Achilles, gets him hanging helplessly, and then beats him with words:
"First thing is, you forgot where you were. Back on Earth, you were used to being a lot smarter than everybody around you. But here in Battle School, everybody is as smart as you, and most of us are smarter. You think Ambul didn't see the way you looked at him? [....] And since we just had a case of one kid trying to kill another, nobody was going to put up with it again. Nobody was going to wait for you to strike. Because here's the thing--we don't give a shit about fairness here. We're soldiers. Soldiers do not give the other guy a sporting chance."
[....] He had forgotten that when Bean said for Poke to kill him, he had not just been showing respect for Achilles. He had also been trying to get Achilles killed.
[....] "Bring me a teacher, I'll confess."
"Didn't you hear me explain how stupid we're not? You confess now. Before witnesses. With a recorder."
For once--for
once
--I buy it. I am convinced by these characters: that Achilles would be this smart and still make these mistakes, that Bean would plan ahead like this and set this trap, that the other students would back him up. One chapter and done. This is the kind of solution that a genius soldier protege
should
finagle, not walking into a shower-arena for single combat and expecting the best. This is for once rare moment a scene that gives me what I
want
from this story and not what I expect due to narrative tradition.
And it's Bean's crowning achievement, because he rejects killing. He wants Achilles gone, and he could get away with murder here, he says as much (no one would ever find Achilles' body if they just left him there next to the air purifiers), but he is going for institutionalisation, and he's winning by creating a plan that relies on the help of his genius friends, instead of going solo like the wunderkind. Graff's last act was to put someone in Battle School who would pose a threat to Bean, same as Bonzo to Ender, and Bean goes
off the playbook
. If Ender were capable of this, the penitent formics would still be alive instead of dying in a cosmic catastrophe.
Achilles confesses to all seven murders and et cetera et cetera he's
"insane"
,
as if sanity is a meaningful predictor of violence
(spoilers: no it fucking isn't), and Bean leaves Achilles hanging there as he and his four comrades leave without letting him see their faces. Achilles is basically all 'I'll get you next time, Gadget' in his head, plotting how he'll have to one day kill every Battle School student to cement his control over the world, because Achilles is the villain of the next two Shadow books as well, but for now he's done with, because, as noted, Bean is better than Ender.
Next week: Petra makes a saving throw and Bean reads ahead in the script.